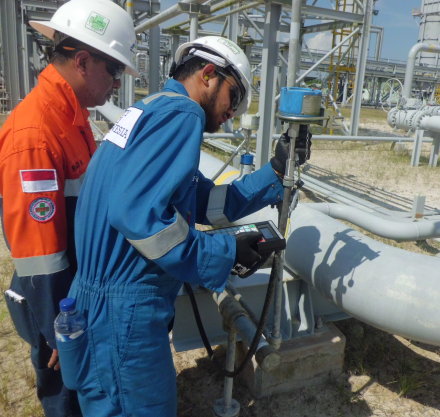 As Sole distributor of reputable principle Rohrback Cosasco System (RCS), and our lot experiences in Oil & Gas Industry, we help our customer to identify the most cost effective product which enable them to obtain and analyze corrosion data that was previously in accessible, such as corrosion rate, scale, and erosion rate quickly. Event the latest technology equipped with On Line Monitoring system considerable effective and efficient to monitor wide spreaded location in a monitoring center.
We provide full products range from High Pressure Access Fitting, Electric Resistance (ER) Probes, LPR Probes, Coupons, CorrData Mate, Quick Sand Probes, Microcor, and Retrievers Tolls.
In addition as part of support services, we provide field engineers how can help you doing regular monitoring, Field chemical treatment or selection, and Field problem solving.
Internal pipeline surface is exposed to liquid or gaseous flow come form oil & gas wells. In most common happened that acid content and sometimes sand particle of the flow aggressively attack wall pipeline wall thickness.
Internal Corrosion & Sand Monitoring will help full to record the corrosion and erosion rate on line. Internal Corrosion Monitoring equipment are ER Probe, LPR Probe, Coupons and the latest generation Microcor which able to revolutionary short cut of time by its high resolution sensor. Using Internal Corrosion Monitoring system, we can help our customer doing chemical optimation program as well.
QuickSand, is the only intrusive equipment to monitor sand erosivity quantitatively. This equipment able to detect preciously wall thickness erosion rate so that operator easily take action for its high sand content line.Either Microcor and Sand Monitoring are available with On Line system to centralized the monitoring activity for wide spread remote areas.