As part of Corrosion Protection Program the services included Coating Selection, Coating Defect Assessment, Coating Application and Field Supervision. Coating the asset is a cost effective and viable solution which provides constant protective lining from damaging effects of corrosion. There are some advantages for coating the asset, such as extended the lifetime and reduce maintenance time as well as the cost.
Our company also provides STOPAQ, Visco-elastic corrosion prevention & sealant technology which is certified according to ISO 21809, KIWA BRL k911/02, TUV Nord for latest coating generation. This product has specific properties by which it able to apply for very easy with minimum surface preparation. Due to quick dry in minutes, this product also applicable for Field Joint Coating and Field repair which suitable with Fusion Bonded Epoxy (FBE) and others coating.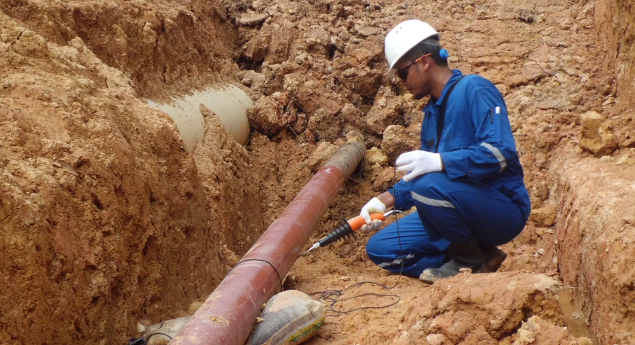 STOPAQ is anti-corrosion and sealant system actively protect the structural object against the daily risk of corrosion. The self-healing system with unique linear Visco-elastic properties prevent corrosion of your valuable assets for life. STOPAQ systems are maintenance free and seal completely and permanently any substrate against the ingress of water, oxygen, bacteria or AC/DC current.